Walking Bus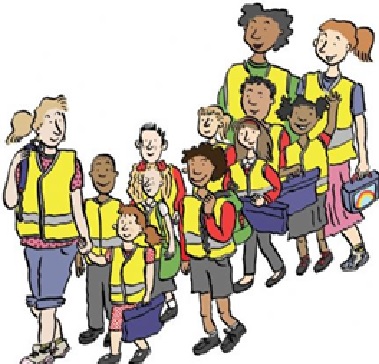 As part of a revision of our Travel Plan, we have successfully made arrangements to trial a walking bus in April to make it easier for parents to pick up and drop off. We want to distance children away from the A25, ease congestion in the village and reduce pollution concentration levels. This will be one of a number of proposed changes to improve the current travel plan as the year progresses.
What is a walking bus? Please click here to find out the basics. There is more to learn about them by visiting the living streets website too. There are initiatives in towns, Villages and cities around the world.
Ours will run from the Sports Ground at the entrance of Milton Street. We will have access to the Club car park entrance, and we will be able to invite parents to drop children off and leave them in care of our staff and similarly pick them up at the end of the day. The Bus will then walk down Milton Street and utilise the pathways to reach the bottom end of School Lane next to the school field.
If it goes well, it will slot into the immediate need to improve Westcott pupil accessibility and will combine with additional measures.
I would like to thank the club and the trustees for their support in facilitating this proposal.
We will look to begin this on Thursday 21st April and the trial will finish on Friday the 6th May.
Please look out for further information and guidance on how to book a place in towards the end of this Spring term.