Year 5 and 6 Dorking Caves and Museum Visit.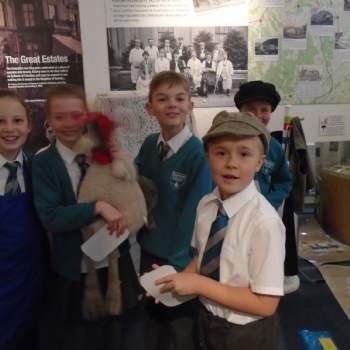 This week Years 5 and 6 visited Dorking Caves to find out more about the rich and varied history of Dorking. Dating back nearly 700 years, the caves (or, as we found out, actually man-made tunnels) give a fascinating insight into to the lives of our ancestors. We also took a whistle-stop tour of Dorking Museum; it turns out that Dorking has a surprisingly good knack of creating famous figures!
"It was really interesting to learn about the history of Dorking, all the way back to 1666!" Jack, Moles Class
"I loved the 'mystery room' in the caves because no one knows why it is there or what it was built for, so you can guess." Eden, Foxes Class.