Mole Valley Primary Music Festival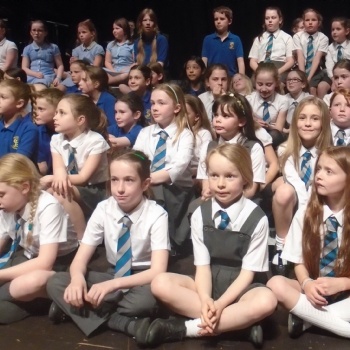 On Monday 23rd April, the choir wowed a packed out Dorking Halls audience when they performed at the 2018 Mole Valley Primary Music Festival. The Surrey Hills choir joined with other Mole Valley Primary School choirs to perform 'Go, Lightning Vikings!' a rock n roll musical telling the story about life in Viking times. We were incredibly proud of the children, who sang beautifully with great enthusiasm.
"Just got back to the South Coast and wanted to thank you all for another excellent evening's entertainment. Your children were a pleasure to work with and the audience obviously had a great time." George, musical director.