Reception and KS1 Sports Day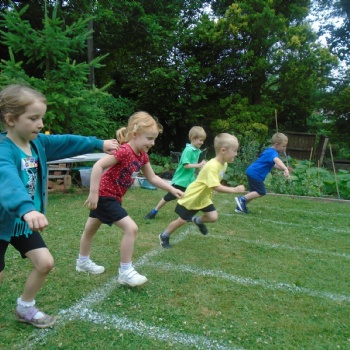 On Thursday 29th June 2017, the Reception and KS1 classes took park in their annual Sports Day at the Abinger site. There was a fun and exciting atmosphere as all the children took part in a carousel of activities including a dressing up race, relay, ladders, jumping and bean bag throw. This was followed by some sprint races showing great talent for our teams for the future!
The results for Reception and KS1 are:
1st place Box with 1909
2nd place Ranmore with 1886
3rd place Leith with 1880
4th place Holmbury with 1820
Congratulations to Box, the overall winners of Sports Day (combined results from Reception, KS1 and KS2) will be announced in assembly next week and the cup presented to the House Captains of the winning team.