TRI-GOLF DISTRICT CHAMPIONS!!!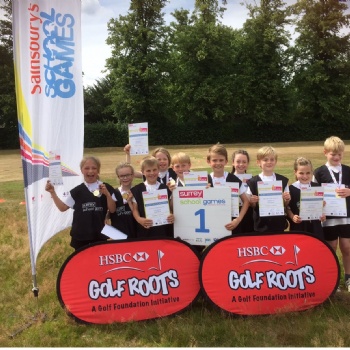 We had the best experience ever on Thursday 13th July! In the morning, we played Quidditch and fencing and then, after lunch – it was time for golf. We played 8 different games and had no idea how we'd done until the results.
They announced these in reverse order, from 12th place, so it was incredibly nerve-racking! We were so excited when we realised we'd won. We went home proudly wearing our gold medals and with huge smiles on our faces!
Team: Eden, Emily, Esme, Ezra, Felix, Freddie, Kitty, Lottie, Nico and Toby.