Year 5/6 Keysteps Gymnastic County Finals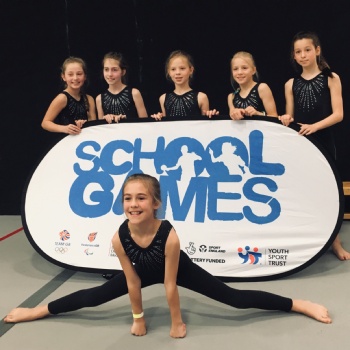 On Wednesday 4th December the Year 5/6 gymnastic team took part in the Keysteps Gymnastics county final at Spelthorne Gymnastics Club.
Nine teams from Surrey performed three set routines; the vault, body management and the floor exercise. The latter two had to be performed as a team in synchronisation. The team had a fun morning and performed extremely well, finishing in 6th place overall. The routines were judged by six gymnastic champions including Ellie Cooper, British World Silver Medallist and Emily Davies, World Champion. Congratulations to the team for doing so well!